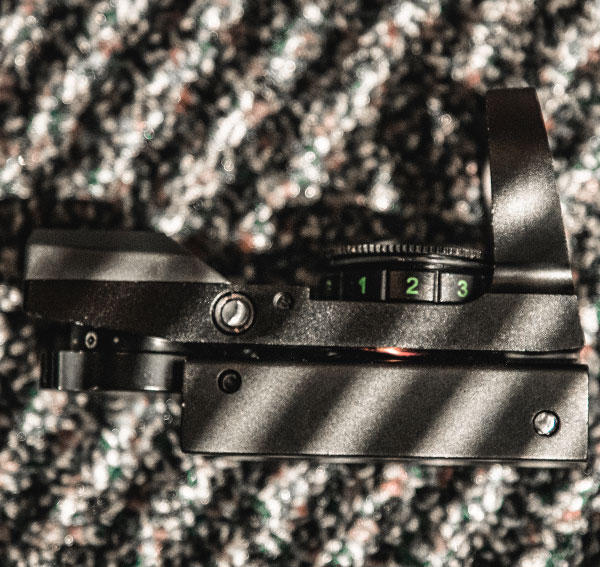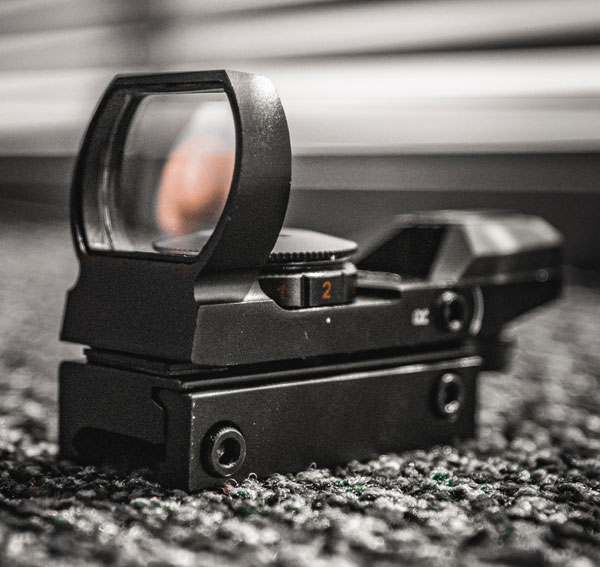 OVERVIEW
The Scorpion tactical optic harnesses military "red dot" technology that allows operators to double both their accuracy and speed!
Integrated quick-attach base is AR-compatible and mounts instantly to all Picatinny and Weaver rail systems.
Toggle between Red AND Green reticles with 4 shapes for situational adjustments.
All batteries, mounting, and zeroing tools are included!
---
SPECS:
AR-compatible 20mm integrated mounting base
Massive 33mm lens for ideal field of view
Unlimited eye relief w/parallax correction
Shockproof and water resistant
Weight: 3.76oz
Dimensions: 3.11" x 1.14" x 2.13"
Red & Green reticle options
CR2032 battery included
---

Check Out What MCG Operators Had to Say...
***** Mike A.
"This sight is awesome for the money. Zeroed it in in three shots and it's held it's zero after 200+ rounds of 5.56 with out any adjustments. Was skeptical Bc of how cheap it was but, was very pleased to be wrong. I'll be buying another once my next platform is complete. Definitely recommend this one."
***** Tad L.
"Read all the reviews and decided to buy this Reflex just to see how I would like that type of sight. Had never owned or shot with one, and for the price, thought it would give me a good chance to decide whether to upgrade or go with different type. Item was shipped promptly by Amazon Prime and arrived within two days. Bolted it on last night and went to the range today. The attached picture shows my first two rounds at 15 yds. Good enough for me, and this was right out the box with NO adjusting !!! Shot a total of 200 rnds and it continued to shoot as accurate as it did with those first two. Using it on a Smith & Wesson 15-22 Sport."
***** Rusty Shackleford
"Great holographic sight, and the best part is that it is under $45. This is is great, and I must admit that I did not expect much due to he price. But it is easy to sight in and holds the adjustments. You can use a red or green sight, in addition to multiple colors you are also able to select Colton multiple sight pictures, such as a dot, cross, cross with dot, or a circle and dot. You can also adjust the brightness. The sight will also line up with the iron sights, I used them to adjust he sight."